Yeah, that's a bold statement. Perhaps you'll read on and hear me out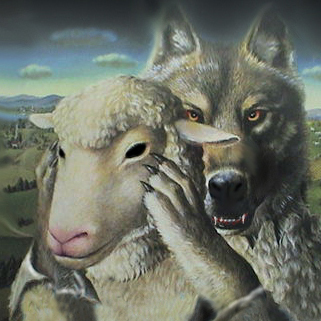 You see, god and I are a lot alike. I'm talking about the god of Abraham, the god of monotheism.
Other gods are a bit more imaginative than the god of Abraham. You see, because I do not know how the universe was formed I cannot know why I am here except to accept the words of others about their god or make up my own reasons. I can find no meaning in existing except what I can conjure up or copy from others. There is no morality but what I find palatable. The god of Abraham finds himself in exactly the same position if we are to believe what we are told by the religions of monotheism. Their god has always existed without predecessor, without community, without explanation. He cannot know morality except that which makes his own mind happy. How lonely he must be that he needed to create little friends on Earth. How childish he has been to have destroyed all life that did not openly worship him. How monstrous he has been to kill without care or remorse.
I too have no place to find meaning except what I personally ascribe to existence. I do not  know for what purpose this existence happens to be. I cannot find morality except that which helps me to survive and does not make me feel bad.
Rather unfortunately for the god of Abraham, he is not quite as good, gifted, nor fortunate as I. He is slated to be stuck in his existence for eternity, long after any of his creations will be around to worship him. He is unchanging and at the whim of some grand plan that he cannot alter except to destroy for he created failed life despite knowing it would not worship him. This he is unable to change as is evidenced by my atheism. He is said to be all powerful yet is powerless against words of doubt. I will die, you will die, the Earth will die, the universe will die. There will be the god of Abraham, alone again, unable to create what he most wants – or so it seems. He is powerless to change his condition. I am not. I can be happy without millions worshipping my every word. If they do not like me they need not live in fear for I am kind and just and have compassion – I will not kill them for the simple act of not liking me, yet the god of Abraham has no choice. His tyrannical fits were part of the grand plan, known to him before he set out to create friends to worship him.
I'm better than that. If the god of Abraham had a choice, he'd want to be more like me. When all is said and done at least I can kill myself and end the infinite boredom. The god of Abraham does not even have this option. He is powerless over the most basic events. He can't even know why he exists except to make up a story. He is most likely deranged from the loneliness and responsibility. He seeks love but demands it of those he controls… ensuring that it never really happens. This is all part of his grand plan, one that he is powerless to change because he knew it would happen this way before he started.
I am better than such a god. If such a god exists… I pity it and want it destroyed in the same breath.